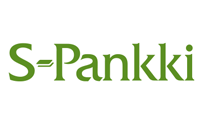 S-Bank serves as one of the S-Group banks which is a retailing cooperative organization in Finland, employing around 36000 people.
The existing services are hailing from networked service desks to serving the clients with internet based banking recommended at no extra costs.
Being under S-Group of banks, S-Bank operates as one of the interiors located commercial providers thus handing out expertise, supportive services, and even procurement services.
Conversely, it offers services in trading in supermarkets servicing stations and even in fuel selling. Some of the places of business dealings include Hamina Supermarket located at lsoymprakatu, S-market Virejoki located at State, S-Market Orivesi, located at Keskutie.
S-Bank Finland Services
Money for everyday life
Loans and Credits
Savings and Placements
Insurance
website: s-pankki.fi
S-Bank (S-Pankki) Main Contacts
Email: outi.hohti@sok.fi Tel: +358 10 768011 CUSTOMER SERVICE 010 76 5800 Mon-Fri 9 am to 5 pm Corporate Customer Service 010 765 8703 Mon-Fri 9am to 4pm BANK ID SERVICE 24H 09 6964 6820 CARD CANCELLATION SERVICE 24H 020 333
S-Bank (S-Pankki) Head Office Address
Fleminginkatu 34,
00510 HELSINKI

PO Box S-Pankki Oy, PL 77, 00088 S-RYHMÄ


Banking codes
SBANFIHH