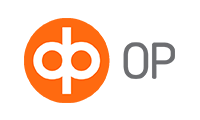 Helsinki OP Bank Plc is a subsidiary of the OP Financial Group which runs 180 cooperative banks. The bank specializes in retail banking in the Helsinki Metropolitan Area.
The services it offers include retail, insurance as well as commercial banking.
The OP Financial Group began its operations in 1891 through the Palovakuutus-Osakeyhtiö Pohjola. It is among the largest companies in Finland. The Group has over 12,500 employees. Its subsidiaries include OP Bank Group Central Co-operative, Pohjola Bank, Helsinki OP Bank, and OP-Kotipankki.
Helsinki OP Bank Main Contacts
Phone: +358 (0)10 255 900 Fax 010 255 6265 The bank's subsidiaries: OP Life Assurance Company Ltd P. O. Box 308 00101 Helsinki Tel . +358 (0)10 252 010 Fax +358 (0)10 252 3501 OP-Palvelut Ltd P. O. Box 909 00101 Helsinki Tel. +358 (0)10 252 010 Fax +358 (0)10 252 2122 OP Fund Management Company Ltd P. O. Box 308 00101 Helsinki Tel. +358 (0)10 252 010 Fax +358 (0)10 252 2707 OP Mortgage Bank Oyj P. O. Box 308 00101 Helsinki Tel. +358 (0)10 252 010 Fax +358 (0)10 252 2620 OP-Kotipankki Oyj P. O. Box 1020 00101 Helsinki Tel. +358 (0)10 252 010 Fax +358 (0)10 252 2716
Helsinki OP Bank Head Office Address
Mikonkatu 13 A
00100 Helsinki

Postal address:
P.O. Box 670, 00101 Helsinki
Banking codes
OKOYFIHH