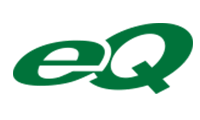 eQ Bank Abp is a Finnish bank, that was founded in 1998 and is headquartered in Helsinki. The bank was acquired by Straumur Investment Bank in 2007.
The bank offers mutual and private equity funds services, management of assets, structured investment products, investment insurance policies, and mutual funds through international partners.
The company serves over 70,000 customers and has 81 employees.
Additionally, eQ Bank manages 26 mutual funds registered in Finland.
eQ Bank Finland Services
Mutual and private equity funds services
Management of assets
Structured investment products
Investment insurance policies
Mutual funds through international partners
website: eq.fi
eQ Bank Main Contacts
Telephone: +3589698178777 Email: asiakaspalvelu@eq.fi
eQ Bank Head Office Address
Aleksanterinkatu 19 A, 5. krs,
00100 Helsinki,
Finland
Banking codes
AABAFI22TMS