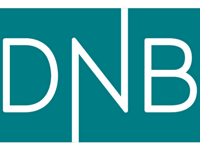 DnB NOR Finland is a subsidiary of the Norway's largest financial services provider located in Oslo as its headquarters.
Two of the biggest owners of DNB include Sparebankstiftelen DnB NOR taking a share of 10 percentile and Norwegian Ministry of Trades and Industry having a share of 34 percentile out of the total.
The bank has 29,397 permanent based employees in all its several branches.
Some of the services hailing from neither DnB NOR Finland include insurance coverage, asset financing and access to the stock markets.
DnB NOR Finland Services
Financing
Cash Management
Trade Finance
Guarantees
Debt Capital Market
website: dnb.no/en/about-us/global-network/finland.html
DnB NOR Finland Main Contacts
Phone: +358 105 482100 Email: finland.cm@dnb.no
DnB NOR Finland Head Office Address
Urho Kekkosen katu 7 B
00100 Helsinki
Finland