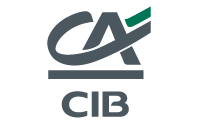 Credit Agricole Corporate and Investment Bank is a financial institution entity with staff approximating at 9,500 employees around 32 countries of the globe.
In its business lines, Credit Agricole CIB have activities arranged into two main divisions: Financing division and the capital investments and markets division.
It has advisories made to clients on their top halves of their balance sheets trading have plus specialized financing. There are fixed incomes hailing from trading and sales activities on both the secondary and primary markets-credit, rates by the governments, securities, and even the treasuries.
Additionally, Credit Agricole Corporate and Investment Bank provides commercial services for banking plays non-financial ones, exporting and trade financing.
Forex Bank Finland Services
Coverage to large corporate clients in Finland as well as to financial institutions: pension funds, insurance companies, fund managers, banks and municipalities
Offers trade and export finance services to Finnish clients.
website: ca-cib.com/our-global-presence/europe/finland
Credit Agricole CIB Main Contacts
Tel: + 35 89 69 6991 Fax: + 358 9 6969 9200
Credit Agricole CIB Head Office Address
Aleksanterinkatu 15
B FI-00101 - Helsinki