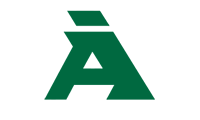 Operating since 2014, Ålandsbanken is a bank in Finland, that has its headquarters are in Mariehamn, Åland.
The bank has a total of 13 offices: five in the Åland Islands and five others in Helsinki, Tampere, Vaasa, Turku and Parainen located on the Finnish mainland.
The other three branches are in Stockholm, Gothenburg, and Malmö in Sweden. The bank focuses on private and premium banking, and asset management.
Ålandsbanken has a total of over 600 employees and over 90,000 customers. It has three subsidiaries that include the Ålandsbanken Fondbolag Ab, Ab Compass Card Oy Ltd, and Crosskey Banking Solutions Ab Ltd.
Ålandsbanken Finland Services
Premium banking
Private banking
Asset management
website: alandsbanken.fi
Ålandsbanken Main Contacts
Telephone: +358 (0)204 29 011 Fax: +358 (0) 204 293 610 E-mail: bulevarden@alandsbanken.fi E-mail: kundservice@alandsbanken.fi
Ålandsbanken Head Office Address
Bulevarden 3,
00120, Helsinki

Banking codes
AABAFI22
A list of bank's branches